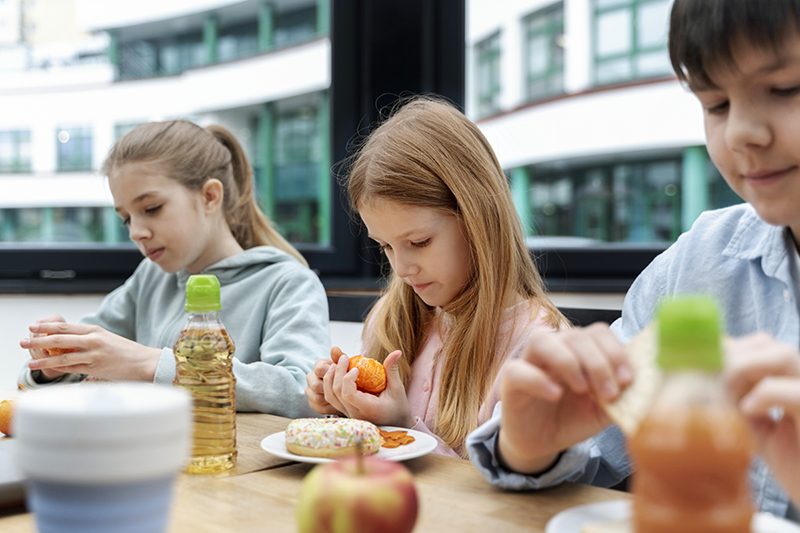 EDIBLE EDUCATION
FUN AND INTERACTIVE NUTRITION COURSES
Edible Education offers a range of nutrition courses, helping families to make healthy food choices. From fun food sessions for kids to meal planning for mums, we give people the skills to prepare and enjoy healthy and affordable meals.
Edible Education's nutrition courses can be tailored for children, teenagers, parents and anyone striving for a healthier way of life.
For example, we provide people with the skills to cook healthy recipes, shop for food on a budget as well as understanding the fundamentals of nutrition.
Our nutritional education work goes beyond the classroom setting, as we can offer fun, interactive sessions for people of all ages.
Edible Education offers nutrition courses for children and families to help them make healthy food choices.
Contact us to find out more.
Edible Education is the brainchild of Angela Highton, a qualified nutritionist and tailored food provider.
With years of experience working with people with significant dietary requirements, Angela has designed a range of courses for people of all backgrounds.
From athletes with high performance nutritional needs, to those suffering from auto immune diseases, Angela can design a solution for you.
Here is an overview of the range of available nutrition courses for children and families.
SCHOOLS
We can either follow the school curriculum or develop bespoke courses to educate children on the importance of nutrition. The fun and enjoyable sessions are designed for children aged five and over.
SPORTS CLUBS
While sports clubs get funding to increase participation, they do not have the knowledge to deliver nutrition training. We can deliver interactive sessions, including competitive games to teach athletes of all ages what to eat before and after matches.
FAMILY COURSES
Edible Education is passionate about promoting healthy food choices and we have designed sessions specifically for families. These tackle issues including grocery budgeting, meal planning and what food needs to be in the cupboard.
ADVICE FOR TEENAGERS
Not everyone has a good relationship with food, and Edible Education wants to help teenagers to understand nutrition and become more body confident. We can also provide nutrition and healthy cooking courses for the skills section of the Duke of Edinburgh Bronze Award.
Edible Education are approved IOSH training providers. The Institution of Occupational Safety and Health is the largest chartered body and membership organisation for health and safety professionals.
We are also a member of the Children's Activities Association, which regulates businesses delivering children's activities. This ensures we meet the required standards for health and safety, child safeguarding, criminal record checks, qualifications and training.
We also hold the Level 3 Food Hygiene certificate, which means we comply with EU Regulation 852/2004. This requires food businesses to ensure that any employee who handles food is fully trained in food hygiene and means we are able to train or supervise others within the industry.
Edible Education wants to promote nutrition and healthy eating to as many people as possible. Contact us today to learn more about our range of courses.